NChans Contest #01 - My NChans Style!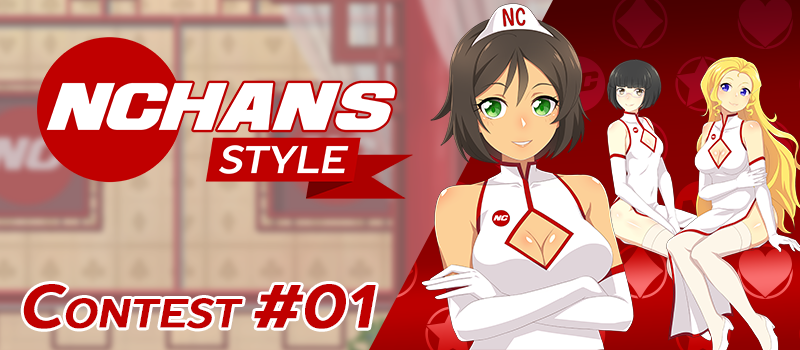 To promote NChans Style's new release, NChans Studio and Challengia make an art contest! Draw your favorites pinups hostesses! No restriction on the NChans characters you can use for your entries, just follow the rules to make sure you have your chance to win a prize.
If you don't know who are the NChans, just take a look on the Pinups section to have the characters list or simply download the NChans Style app (for Android devices only).
CONTEST SUBJECT – NChans Style
The NChans are back! It's time to show how the pinups pose with charm, grace and style!
PRIZES
1st: 1 year DeviantArt Core Membership OR the equivalent ($50 USD)
2nd: 3 months DeviantArt Core Membership OR the equivalent ($15 USD)
3rd: 1 month DeviantArt Core Membership OR the equivalent ($5 USD)
CONTEST DURATION – September 14th to October 5th
HOW TO ENTER THE CONTEST
Post your entry on your DeviantArt gallery with a link to the contest page
Share the contest page on your journal section
Submit your entry on the comment section of NChans Contest page on DeviantArt
We would appreciate if you share your entries on your social networks (Facebook and Twitter) using #NChans or/and #NChansStyle hasthags.
By entering the contest, you accept your creations to be used as promotional materials by NChans Studio and Challengia. If you don't agree while willing to participate, just inform us on the uses of your creation.
One single entry (1 drawing) per person
Including the NChans characters (even those not listed yet if you know them)
Using the NChans default appareance (wearing uniforms)
Including 1 to 3 characters maximum
Using anime style, normal ratio or chibi form ("Super Deformed")
Changing widely the character-design
Including original characters / characters from other series
Using defamation (racism, homophobia, etc), pornography, violence, gore
Using realistic art style, 3D model, cosplay
Using someone else's content
NChans Studio is progressively releasing characters profiles. But you can feature characters that appear in NChans Style (Faychan, Wamchan, Vluchan, Woechan, Vupchan, Dolchan, Foechan, Trychan and Rulchan)
Drawings will be published here once the contest is over.