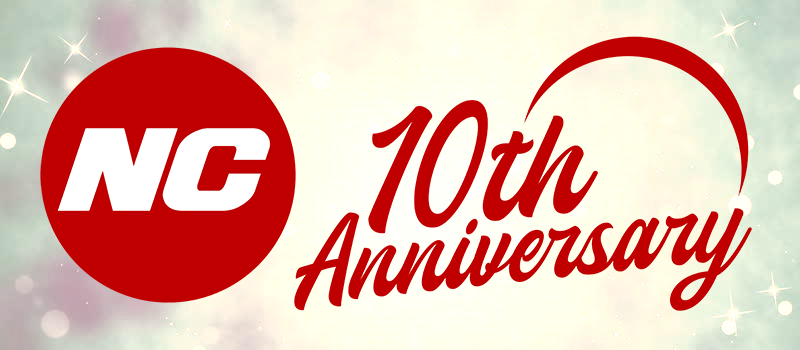 2021 marks the 10th anniversary of Honchan, Stachan and Pinchan, the 3 original hostesses who started the whole NChans project. Honchan, Stachan and Pinchan were created in 2011 while I was at the university. With the old version of NChans Studio, I celebrated their 5th anniversary in 2016 . The NChans were created in 2013 but the trio is the starting base of this series. This time for their 10th anniversary, I will try to make a few projects happen. You can have a full announcement here on Challengia website .
First point, NChans Studio website will continue to receive updates, with more NChans profiles coming as their still characters to properly introduce. I also plan to make a japanese version of NChans Studio. Translation is not that complicate but there for sure things to take care. What is the most important is translating proper names likes "NChans" and the character's names. I hope to have something ready by mid-2021. I also want to "add the NChans directly to the website design and able to interact with users", an idea that take bases on my old NChallenge website (now under the name of Challengia) where the NChans should have been able to interact but I never got the opportunity to make this idea comes true.
NChans Style's support is extended until 2023, the app will continue to receive updates with new styles and more new themes such as exploring the pinups with ninja outfits. I also want to confirm a PC version of NChans Style is in conception. I hope to release NChans Jump on mobile devices this year, I'm less confident for the visual novel / puzzle game project but I hope to make an official announcement.
As you can see with the header, a "shop" where you can purchase goodies should come soon, but not part of NChans Studio. I'm working on the production of weargears, acrylic standees, mousepads and pins/badges based on Honchan, Stachan, Pinchan and NChans. Within the year I will hire artists and designers to help me on making artworks and concepts. The products will be displayed on NChans Studio and you will be redirected to other websites (Challengia shop or third part shops).