Christmas is coming! The NChans are receiving and guiding customers wearing famous red outfits for the last mounth of the year…
We added new premium styles to NChans Style: Merry Christmas. Find Nyachan, Numchan, Jinchan and Prychan in there Christmas outfits versions! New free styles are also available.
Don't forget: Summer Honchan and Summer Stachan styles are free to use until January 23! Don't miss this limited offer!

Merry Christmas
Nyachan (Winter)
Numchan (Winter)
Jinchan (Winter)
Prychan (Winter)
Duo Winter Numchan and Jinchan
Duo Winter Prychan and Nyachan
Trio Christmas
We will keep updating the app with more styles to come, both free and premium. Thanks and have fun using our NChans Style service!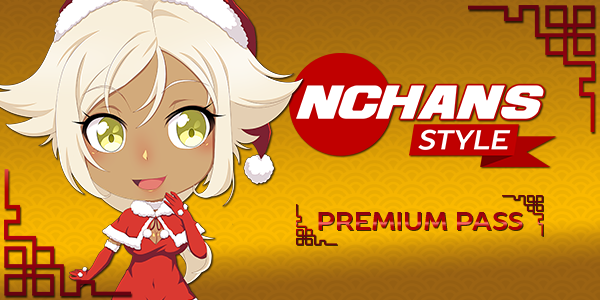 To use premium styles, you need the Premium Pass. This allow you to use all premium styles (Pinups Summer, Sweet Sweet Weddings, Bewitching Halloween and the futures premium styles) for an unlimited number of times without ads for a better user experience.
* Jinchan and Prychan's profiles will be available in a later date.