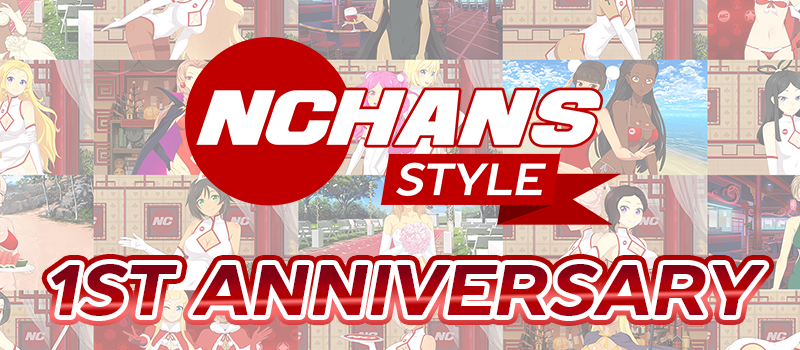 NChans Style version 2.0 was launch in June 2019. Today is marking its first anniversary! To celebrate that first year, we are offering an exclusive style for a limited time. You can use that style featuring Bunny Honchan and Lawchan until January 2021.
Google Play and Google Play logo are trademarks of Google Inc.
© 2017-2019 Challengia! – Privacy Policy
As the NChans are pinups hostesses, the concept of NChans Style where you can find pinups artworks of the characters for you was clear and set. We continue to seek opportunities to further use that concept, while we are working to also expend the NChans lore in a video game project.
NChans Style was initially launched in 2017 in a free version only but it was honestly unsuccesful. At that time, I was asking several artists and as some artist stopped collaboration, I couldn't continue the work. A brand new version was made and released in 2019, and this time featuring premium contents. We still didn't reach the goal to expend the NChans series to a larger audience, meaning today the NChans and NChans Style are still unknow for a lot of people.
But today, even if I'm late to deliver that news, I'm very glad to officially celebrate the first anniversary of NChans Style and I would like to thanks all people that accepted to work on that project with me, the artists, the developer who made the app, the voice over and composer for the videos, and also designers. I can't quote every one but I hope you can read this. Thank you!
– Martial (Challengia)