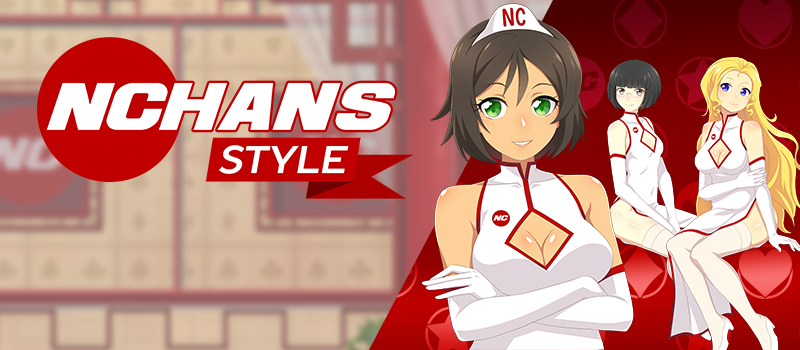 NChans Style is now available in Google Play Store. Customize your devices with exclusive anime pinups illustrations. Meet Honchan, Stachan, Pinchan and many other hostesses in various pinups scenes like Pinups Summer, Sweet Sweet Wedding and more to come within the year!
Google Play and Google Play logo are trademarks of Google Inc.
© 2017-2019 Challengia! – Privacy Policy
NChans Style allows you to customize your background devices with NChans artworks. Want to have a cute anime girl? Choose among dozen of illustrations at the app launch, and many others illustrations will be added within the year. Premium illustrations require an in-app purchase to be used.
Create a NChans Style account to easily comment and rate your favorites illustrations. You can create your favorite list to directly set the illustrations your likes most.
We plan to add more functions later this year that let you able to more customize your devices with the NChans. Male hosts called "Assist-NChans" are coming later this year so everyone can enjoy NChans Style!