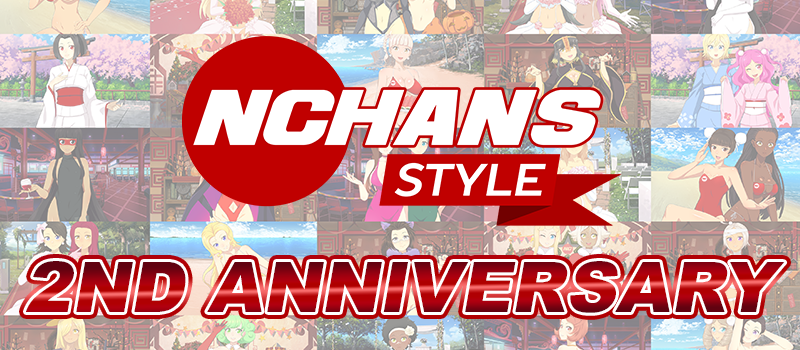 NChans Style version 2.0 is marking its second anniversary as it was launched during June 2019! To celebrate its second year, we are offering an exclusive style for a limited time. You can 2 special styles featuring Bunny Honchan (red variation) until January 2022.
Google Play and Google Play logo are trademarks of Google Inc.
© 2017-2019 Challengia! – Privacy Policy
NChans Style continues to grow up, latest styles feature valentine's day, ninja and japanese festival themes and brand new themes are coming soon while completing already available themes. NChans Style support is still extended to 2023, with a desktop version in conception (I'm hiring a developer for that version).
Earlier this year, Google removed NChans Style from the store due to a problem we couldn't fix and we had to take the decision to create and release NChans Style+, a premium version of NChans Style, on both Google Play and Amazon AppStore, along side a fixed version of NChans Style. This premium version have the exclusive feature of stickers for homescreen which was one of the new function we wanted to add to NChans Style. For those who still use NChans Style version 2.2.1, make sure to download the new NChans Style app on Google Play Store (currently version 2.2.5) with the anniversary icon.
NChans Contests are back, I wanted to hold more last year but it was complicated for obvious reasons. Currently there is the art contest about to close (there still a few hours to submit your entries!) around the Secret Missions ninja theme featuring Honchan and the pinups wearing kunoichi outfits.
I'm still working on merchandise for NChans' 10th anniversary later this year, but with new European reglementation, I fear it will slow down further my work with partners in United Kingdom.
With all of these, I honestly forgot to prepare something particular for the second anniversary of NChans Style, so it might look cheapier than last year and in which case I'm sorry. I do hope NChans will continue to grow up and become revelant.
Once again I want to thanks all people who is working and worked with me on NChans projects. Thanks and see you soon for more content on the NChans franchise.