We added new free backgrounds (called "styles") to NChans Style. Introducing the NChans Bunnies!
The NChans work as hostesses and for some events they wear bunny suits. This outfit if based on their main uniform so it retains the opening chest and colors but now the hostesses wear a red pantyhose.
The NChans Bunnies styles are part of the free NChans theme.

NChans Style:
Urachan
Bunny Honchan
Bunny Dimchan
Bunny Kurchan
Bunny Honchan or Dimchan?
We will keep updating the app with more styles to come, both free and premium. Thanks and have fun using our NChans Style service!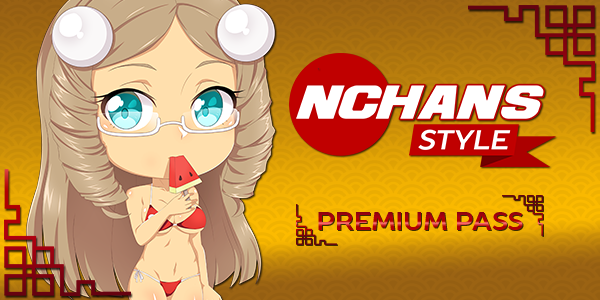 To use premium styles, you need the Premium Pass. This allow you to use all premium styles (Pinups Summer, Sweet Sweet Weddings, Bewitching Halloween and the futures premium styles) for an unlimited number of times without ads for a better user experience.
You can also purchase NChans Style+ and have the exclusive stickers feature to further customize your homescreens!