We are adding new free styles featuring pinups in duo. You can use them without limit.
Remember: You can use the special "2nd Anniversary" style for free until January 2022.

NChans Style:
Duo Friendly (Sunchan and Rinchan)
Duo Activities (Jamchan and Yehchan)
Duo Idols (Cyochan and Bumchan)
Lawchan
Duo Surprising (Vluchan and Noxchan)
Duo Colorful (Taechan and Enachan)
We will keep updating the app with more styles to come, both free and premium. Thanks and have fun using our NChans Style service!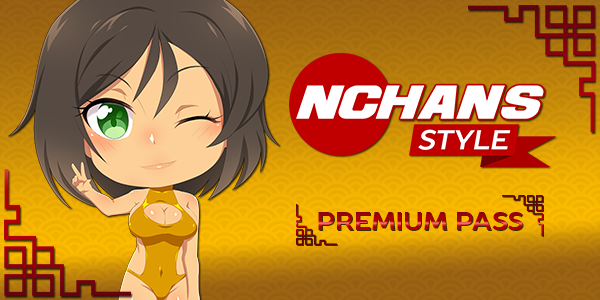 To use premium styles, you need the Premium Pass. This allow you to use all premium styles (Pinups Summer, Sweet Sweet Weddings, Bewitching Halloween and the futures premium styles) for an unlimited number of times without ads for a better user experience.
You can also purchase NChans Style+ and have the exclusive stickers feature to further customize your homescreens!