Happy New Year! This is the sequel to last year's "Night of Elegance" styles where the company organized a party and the hostesses were the special guests wearing beautiful evening dresses. The night was magical!
We added new premium styles to NChans Style: Night of Elegance: Find Rinchan, Popchan, Faychan, Sylchan, Lawchan and Brychan in their pinup evening appearences!
A new tournament where you can support your favorite pinup from the Night of Elegance set will start in January 6!

Night of Elegance
Rinchan (Evening)
Popchan (Evening)
Faychan (Evening)
Sylchan (Evening)
Lawchan (Evening)
Brychan (Evening)
Evening Ambassadresses
Popchan and the Fairies
Duo Evening Faychan and Sylchan
Duo Evening Depchan and Brychan
Duo Evening Rinchan and Guachan
Special Background
Nindo Company
Nindo Company – Halloween Room
Nindo Company – Winter Room
Nindo Company – Hall
Beach 1
Beach 2
Beach 3
Wedding Ceremony 1
Wedding Ceremony 2
Near the Temple
Special – NChans Icons A
We will keep updating the app with more styles to come, both free and premium. Thanks and have fun using our NChans Style service!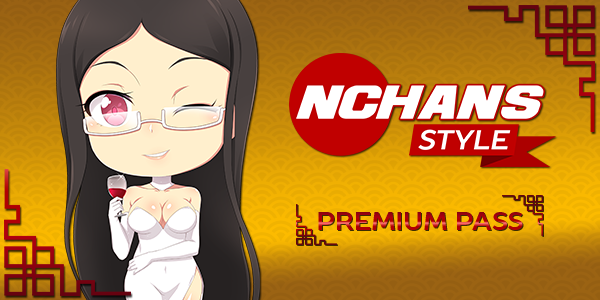 To use premium styles, you need the Premium Pass. This allow you to use all premium styles (Pinups Summer, Sweet Sweet Weddings, Bewitching Halloween and the futures premium styles) for an unlimited number of times without ads for a better user experience.