NChans Style is now available! This app allows you to customize your background devices with some pinups NChans illustrations called "styles". Choose among dozen of styles at the app launch, and many others styles will be added within the year. Premium styles require an in-app purchase to be used.
Create a NChans Style account to easily comment and rate your favorites styles. You can manage your favorite list to directly set the illustrations your like the most.
We plan to add more functions later this year that let you able to more customize your devices with the NChans. Male hosts called Assist-NChans are coming later this year so everyone can enjoy NChans Style!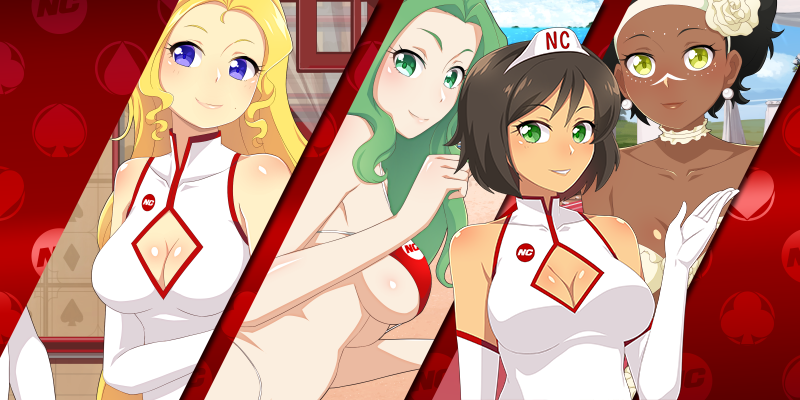 The NChans are pinups hostesses working for NC (Nindo Company). This name comes naturally to designate them as the company's muses, "-chan" is a japanese suffixe meaning mostly "girl friend", in general used to name a cute person. Each hostess has a pinup name (Honchan, Stachan, Lawchan…).
The NChans's main work is handling various tasks such as informations, presentations and guidances in coordination with the company. The NChans do all they can to host events in a pleasant atmosphere and always welcome customers, players and notable people with charm and smile! The NChans wear qipao (Chinese dresses also known as cheongsam) as uniforms, mainly in white color but also in red, black and yellow colors.
Two places to learn more about the NChans : NChans Studio (https://www.nchans.com) the official NChans website, and NChans Profile which is a webview module added to NChans Style (previously was a separated app).

NChans Style
Honchan
Stachan
Pinchan
Duo Stachan and Pinchan
Lawchan
Sunchan
Duo Lawchan and Sunchan
Opachan
Keychan
Pinups Summer
Honchan (Pinup Summer)
Stachan (Pinup Summer)
Baochan (Pinup Summer)
Raychan (Pinup Summer)
Wamchan (Pinup Summer)
Faychan (Pinup Summer)
Duo Summer Wamchan and Baochan
Duo Summer Faychan and Stachan
Sweet Sweet Wedding
Amachan (Bride)
Myschan (Bride)
Faychan (Bride)
Woechan (Bride)
Vluchan (Bride)
Bride Trio
While adding new themes, we will continue to support the available themes with new styles.
Have fun using our NChans Style service!